BIZARRE: MAN TURNS HIMSELF IN TO POLICE AFTER A BAG OF RICE HE STOLE GOT STUCK TO HIS HEAD…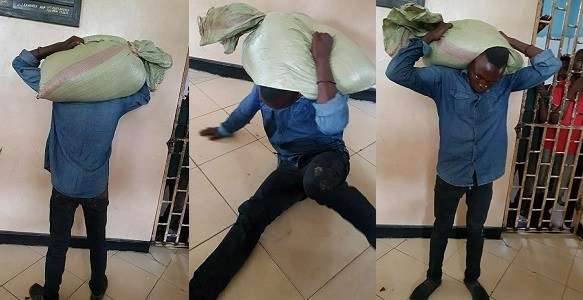 A Tanzanian man identified as Frank, is said to have reported himself to police, after  a bag he allegedly stole from an old woman in Nyambwiro area got stuck on his head.  The 23-year-old man was said to have told police that all effort to get the bag off his head proved abortive.
Authorities in Tanzania were also said to have taken frank in, to try to get the bag off his head but nothing work. According to the alleged thief, fear of being mobbed if people got to know about it, was the reason why he turned himself in to police.     Giztzzz…  mAdE t.V!
Comments
comments