NIGERIAN MAN KILLS HIS WIFE,DAUGHTER THEN COMMITS SUICIDE…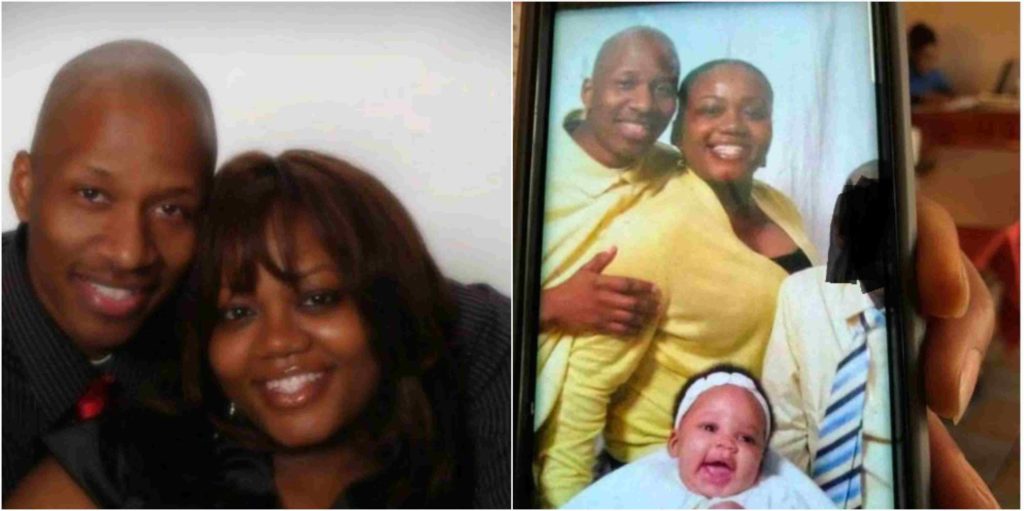 A Nigerian pharmacist, Olasunkanmi Esho, based in in Ilinois, Chicago, in the United States, has allegedly killed his Cameroonian wife, Bourk Esho, and their eight-year-old daughter, Olivia.
mAdE t.V sources reported that the Darien Police Department had started investigations into the tragedy which happened in an apartment building on 75th Street, Farmingdale Drive.
The report said the police responded to a call about shots fired, adding that the police found the three family members dead.
The Darien Police Commander, Gerald Piccoli, said the police were following up on the incident.
Piccoli stated that the area had been cordoned off and there was no threat to the community.
Some residents of the building and the neighbourhood said they saw police activity earlier, including an ambulance and unmarked police vehicles, but did not know what happened.
The neighbours, however, reported seeing a vehicle being towed from the apartment building parking lot. Piccoli said the police towed away a vehicle as part of the investigation.
"The DuPage County Sheriff's Department gathered evidence at the scene for the police department," he added.           Gizttzzz…           mAdE t.V!
Comments
comments