SARS OFFICER WHO FORCED NIGERIAN WOMAN INTO PAYING N5000 OR GET KILLED,ARRESTED!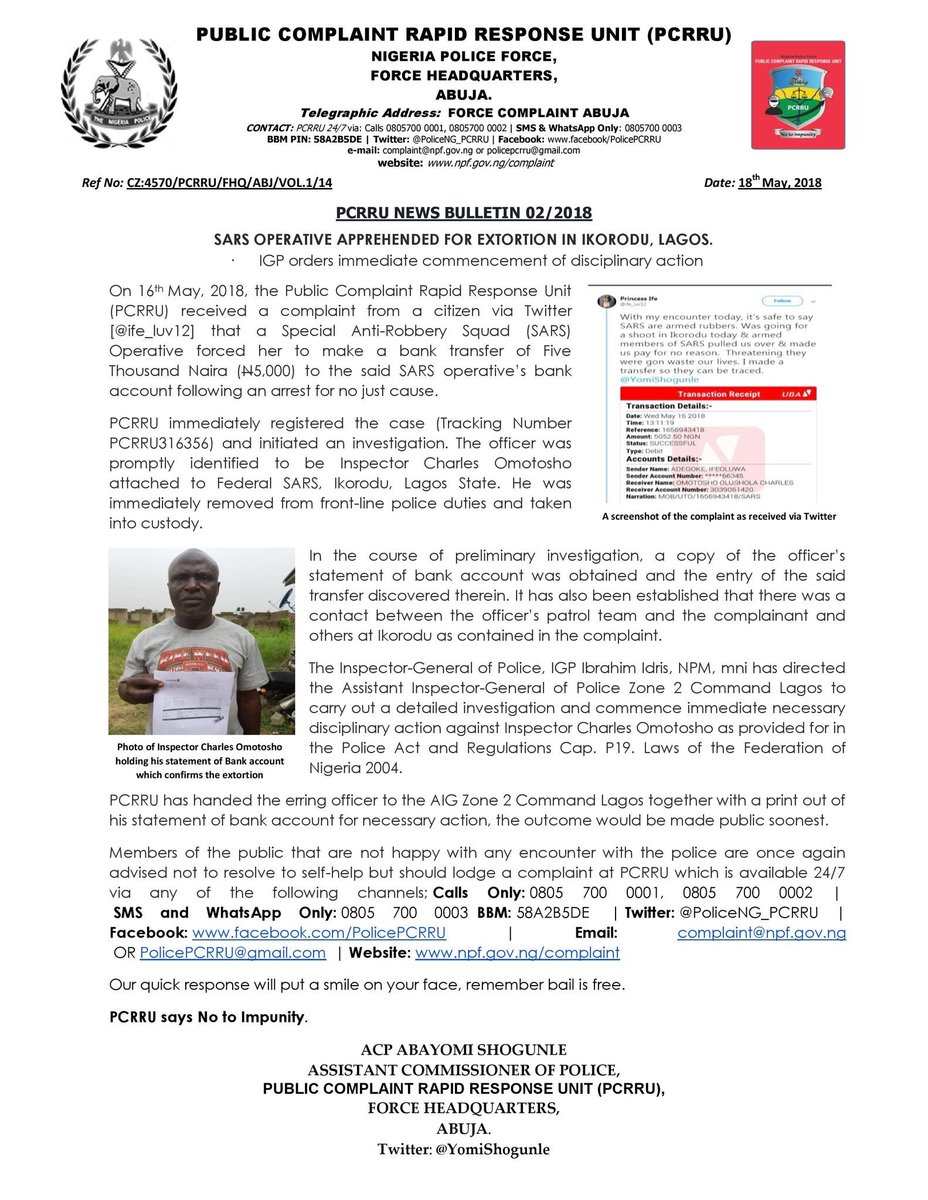 Recently, a female citizen via Twitter shared her encounter with a Special Anti-Robbery Squad(SARS) officer in Lagos. According to the Nigerian woman identified as Princess Ife, the SARS officer had coerced her into making a funds transfer of N5000 or get killed.
The complain according to Abayomi Shogunle, Assistant Commissioner of Police (ACP) is being acted upon and IGP Idris Ibrahim has ordered immediate commencement of disciplinary action…  Giztzzz…  mAdE t.V!
Comments
comments