2 CHAINZ PROPOSED TO HIS GIRL FRIEND AT THE 2018 MET GALA RED CARPET…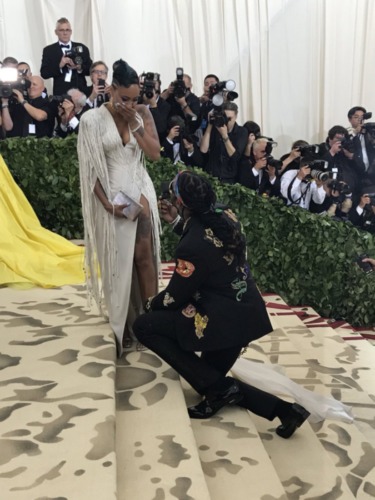 Rapper, 2 Chainz, had the Met Gala red carpet in a frenzy when he got down on one knee to propose to his long-time girlfriend, Kesha! Both donned in custom Versace, flashing camera lights were flickering away as a surprised Kesha said yes! The couple have three children together, Heaven, Harmony, and Halo.
Love is a beautiful thing. Congrats 2 Chainz & Kesha!            Giztzzz…    mAdE t.V!
Comments
comments