BEEF!: YOUNG THUG & HIS GOONS CONFRONT THE GAME IN LA!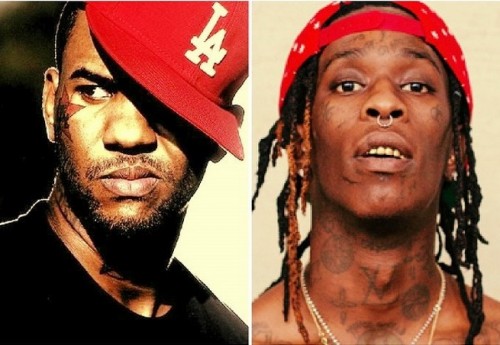 U.S rapper The Game has been all talk for a while now, in regards to his re-charged beef with Young Thug. But his response to Young Thug's trolling seems to have left The Game quiet. Apparently, Young Thug and his "goons" were in L.A. for a recent trip and ran up on The Game at a studio in Los Angeles. The Game's response?
He pleaded and made it known that he wanted no parts of Young Thug and his crew.
Well, we hear The Game is a member of the Bloods gang & Young Thug is equally Bloods…I guess just one of them is REALLY about dat LIFE!
We will have updates once more details on this confrontation arises!            Giztzzz…                mAdE t.V!
Comments
comments