"ALL EYEZ ON ME: THE WRITINGS OF TUPAC SHAKUR" EXHIBIT OPENS AT MUSUEM…
The Grammy Museum opened it's exclusive exhibit featuring Tupac Shakur. The exhibit, titled "All Eyez on Me: The Writings of Tupac Shakur," showcases the handwritten lyrics and poems of the legendary rapper.
The brochure for the exhibit also made the following statement:
"The exhibit will also feature artifacts from his career breakthrough with Hip Hop group, Digital Underground, and his rise to fame as a solo artist."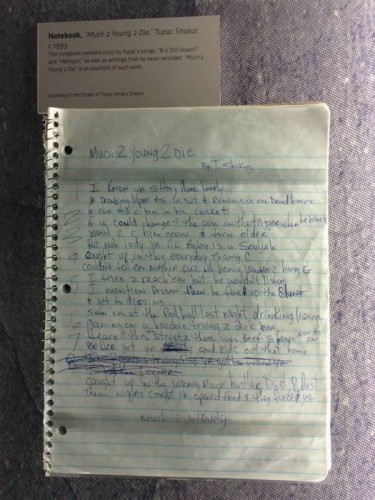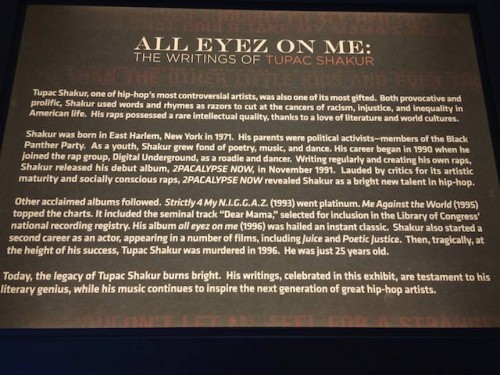 Giztzzz… mAdE t.V!
Comments
comments