PHOTOS: KIM KARDASHIAN WITH SWOLLEN FEET…
It may be time for Kim Kardashian to finally give up those heels.
The pregnant reality star is suffering from the age old problem of swollen feet, and her towering stilettos are doing little to help her pain by the look of things.
We hope Kanye was on hand for a foot rub when she got in.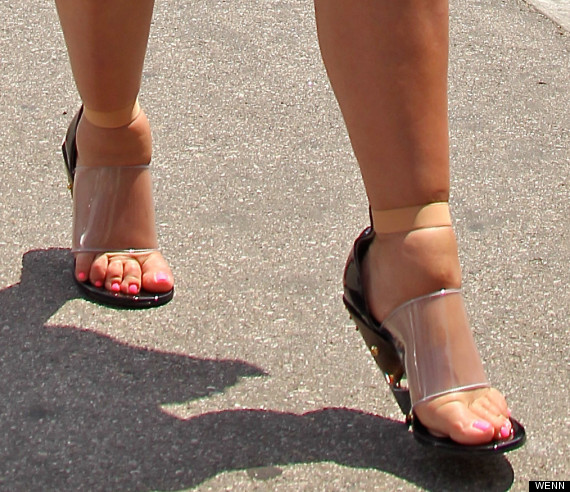 Giztzzz… madetv!
Comments
comments